The Crew Makes The Difference

---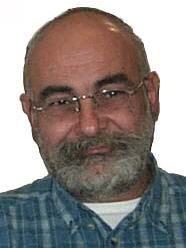 KORHAN SOKMEN, M.D., CAPTAIN
Skipper and the owner of Catamaran VEGA. He is an active member of Kalamis Sailing Club Istanbul since 1960. Spent most of his summers sailing across Mediterranean, has a skippering experience on various sailing yachts, aproximately 3,000 nm per year, a total of 60,000+. He is also a medical doctor, a retired neurologiest (you would appreciate the benefits of having a doctor onboard all the time during your trip). Being retired he is living onboard Vega. Korhan has a passion for the outdoors and for astronomy. He enjoys sharing his knowledge of the night sky, and telling stories about the stars. He is also a computer programmer who writes commercial programs for the last 20 years.

---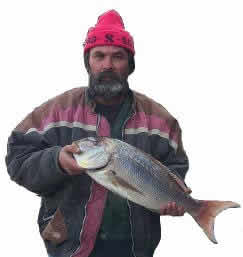 OKTAY SAKTIMUR, CHEF
Graduated from the faculty of tourism, experinced for fourteen years in Sheraton hotel Istanbul, and six years on chartering as a chef and a captain. What ever he cooks is delicious, even a simple omlet plate of Oktay's is something else. He is very good in fishing too, the local fishermen learned a lot from him.

---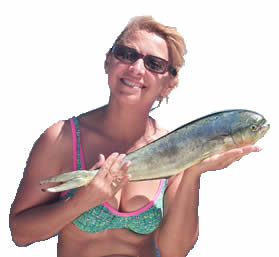 SEYDA CANAN SOKMEN, CHEF
From time to time Skipper's wife, Seyda comes to the boat instead of Oktay. She is a civil engineer, and very good in cooking, besides she owns her captain license. As you would see in the picture she is good in fishing too. As long as she is aboard, the boat is very clean and tidy.
---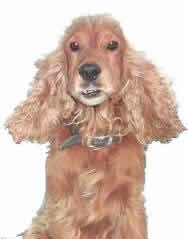 DOST, SEAMEN (died on 21st of may 2006, but will be kept as my crew for the memory of his )
Cocker spaniel, male. His name "Dost" meaning "very close friend" in Turkish. Very well trained. Never barks or bites. He is not allowed in the cockpit and inside the boat. He is the one that takes the rope to the shore. Hope he will learn to tie a bowline too. Acts as a backup GPS. You can estimate the distance to the anchorage from the frequency of his vibrating one inch tail. Guards the boat from two and four legged foreigners.